My name is Susanna Pedratti I live in Milan. I teach music and, in particular , the piano , an instrument that lives with me since my birthdate. In addition to my passion , which later became full-time job , I have another, equally important : the cats and, fatality , I was the first to introduce the feline race today much admired in the Italian and foreign exhibitions : THE RUSSIAN BLUE.
In fact, thanks to me that this adorable magnificent cat , found by chance in a shop in Milan in April 1988 , he was exhibited in an Italian cat show in the spring of 1989 in Genoa . Its name was BRIGG 'S Z Doubku,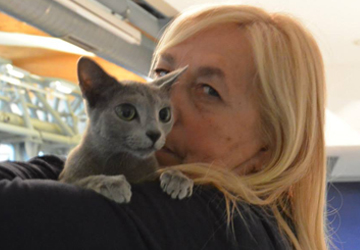 came from Prague and had been imported for a casualty. After many ups and downs, difficult to explain, and after years of extreme patience I was able to receive its original pedigree and also, its transfer or change of ownership, that was the confirmation that finally, the cat belonged really to me and to my whole family . My beloved Briggs passed away on January 16th, 2000.
In the Italian cat shows BRIGGS was for some years, the only Russian Blue shown. He was admired by many people who wondered where it came from, because nobody knew the existence of this breed.
In the year 1990, after years of carefully researches , I was able to import from France a beautiful Russian Blue female. This beautiful girl called Fedine DE LA Ferriere , came from Ferriere la Grande , a small town in eastern France . Fedine was regal , her eyes were deep green like emerald. She was very sweet, smart and friendly with all the people visiting me and my house , she was the perfect Briggs friend for several years. Both Briggs and Fedine, became EUROPE CHAMPIONS and they filled the house with beautiful small blue kittens including SVETLANA , another great passion of our family. She lived with us until she was 13 years old. Fedine passed away on May of 2002.
With them ended a chapter in my life , full of beautiful memories, unforgettable moments .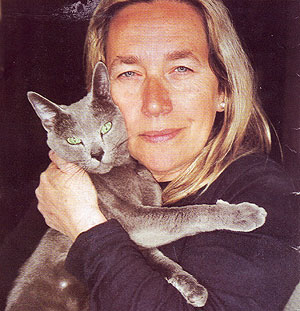 But now let's talk about my current breeding, ANFI/FIFe registered Cattery , called KIND OF BLUE.
My cats love to hear the sound of the piano, they lie on the sofa next to me, to listen the music ever …..relax.
                                                Enjoy your visit !!
SUSANNA PEDRATTI
Siamo membri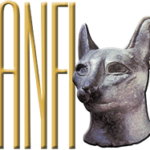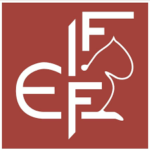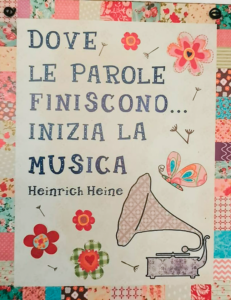 Questo sito utilizza cookies tecnici e cookies analitici, per raccogliere informazioni sull'utilizzo del Sito Internet da parte degli utenti. Se continui nella navigazione o clicchi su un elemento della pagina accetti il loro utilizzo.
Si rinvia all'informativa estesa per ulteriori informazioni.Accetta LEGGI INFORMATIVA
Privacy Overview
This website uses cookies to improve your experience while you navigate through the website. Out of these cookies, the cookies that are categorized as necessary are stored on your browser as they are essential for the working of basic functionalities of the website. We also use third-party cookies that help us analyze and understand how you use this website. These cookies will be stored in your browser only with your consent. You also have the option to opt-out of these cookies. But opting out of some of these cookies may have an effect on your browsing experience.
Necessary cookies are absolutely essential for the website to function properly. This category only includes cookies that ensures basic functionalities and security features of the website. These cookies do not store any personal information.
Any cookies that may not be particularly necessary for the website to function and is used specifically to collect user personal data via analytics, ads, other embedded contents are termed as non-necessary cookies. It is mandatory to procure user consent prior to running these cookies on your website.