Breeding
Welcome to my breeding , KIND OF BLUE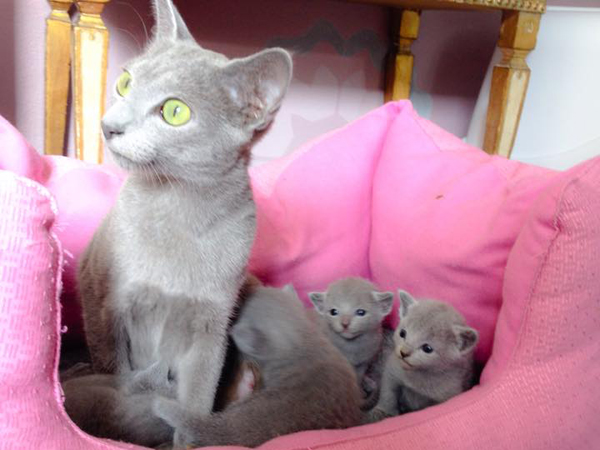 All my cats live free in my home and in the  spring time, they can also enjoy 25 meters of shaded terrace where they can run fully relaxed. Our cats in our home are free of viruses, they don't carry virus or infectious diseases of any types.
They are monitored by experienced and well-known veterinary that grant they are absolutely in good health conditions, they are also tested negative  for FIV and FELV.
The kittens will be delivered in the fourth full month old, already neutered , with double vaccination and veterinary certification of good health. Each new owner that  will have a kitten from my cattery will often be contacted by me to verify the state of the environment , the health , the behavioral health . All my kittens are sold with ANFI/FIFe pedigree, which certifies the purity of the breed.